As the environmental impact of construction becomes ever greater affecting the planet at both local and global scales, using local materials can provide a simple but significant improvement to the impact that building creates. How can local materials provide more sustainable homes? How can local materials be used to create contemporary designs in modern buildings?
Harris Architects & Designers concentrate on the opportunities that local and natural materials can bring to design projects. Their benefits range from helping buildings to improve with age, providing a first important step to wards sustainable design, connect with the local construction industry at a local level, and can offer characterful alternatives for the most contemporary design.
This creates great opportunities for design: providing not only original insights for each scheme, but also ensuring that every project is unique, developing out of the particular characteristics of place from the very start of the design process.
Local materials are a first step towards sustainable design. They weather well, gaining patinas and character with age rather than wearing out as is the case with so many synthetic alternative. As a result, they require replacing less often, and can in fact add value as they improve with time.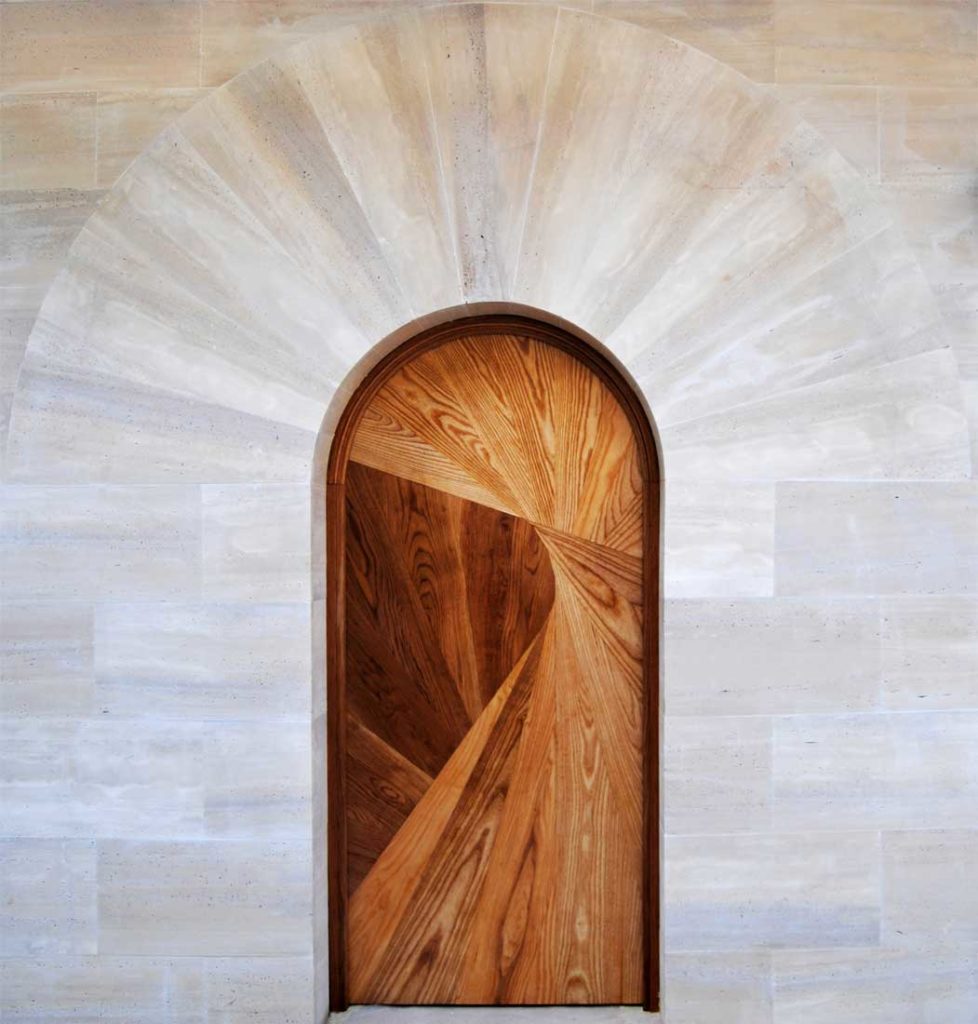 Santanyi stone surround with oak and ash door. Modern spiralling geometry of the door off sets the traditional entrance archway.

They are locally available, and are often produced through basic low energy forms of production. This limits energy wasted in both manufacture and transportation. Of largely natural origin, they require minimal use of chemicals in production and maintenance.
Just as importantly, they tie in with the local context, both in terms of landscape and architecture. Local knowledge about their methods of construction is widespread and uncomplicated, which can have significant advantages in terms of both cost and reliability during the building process.
When used carefully and imaginatively, local natural materials can also produce entirely modern effects.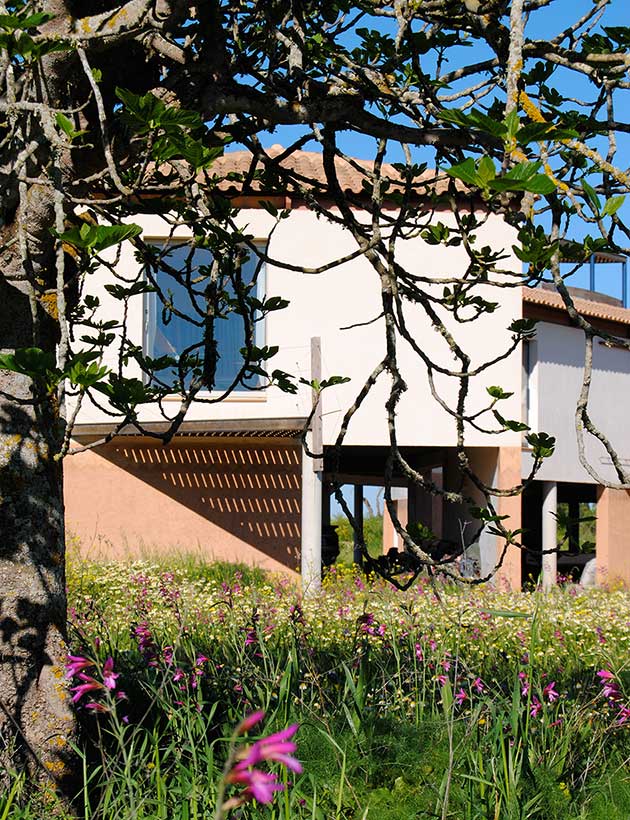 The combination of different grades of natural lime renders with diagonally placed clay tiles refers back to the adobe constructions of the Arabs who lived on and around the site for 500 years.

Conclusion
We believe strongly in the contemporary use of natural and local materials, as these weather well, are sustainable and connect buildings to the local context. When used carefully and imaginatively, these can also produce entirely modern effects.
---