New ways of living require new kinds of houses: How can our new and existing homes adapt to contemporary lifestyles?
How can they also maintain their connection with the essence of home and the place it stands in?
The way we organise and lead our lives has revolutionised over the past generation and in recent years the speed of change continues to accelerate. Harris Architects & Designers have decades of experience in designing housing to meet changing conditions and requirements of living which has brought significant insights into what matters most in the design of the home. This presents an important opportunity: if we design flexible homes fit for new ways of living, we'll be better able to keep up with ever changing living standards and environmental conditions which our buildings will need in the future.
Our projects provide highly flexible spatial layouts to fit all kinds of domestic structures.
We consider three main ways in which the design of our homes can improve the way we live: Flexible spaces for a "long life, loose fit"; Open yet private spaces; and connection to place, getting the relationship right between the landscapes we live in, the ways we live, work and socialise, and the existing architectural heritage of Mallorca.
First, our primary approach to sustainability in design is of "long life, loose fit" – the idea that through designing highly flexible spaces, buildings will remain useful for far longer, thereby requiring far smaller modifications in the future, saving energy and cost.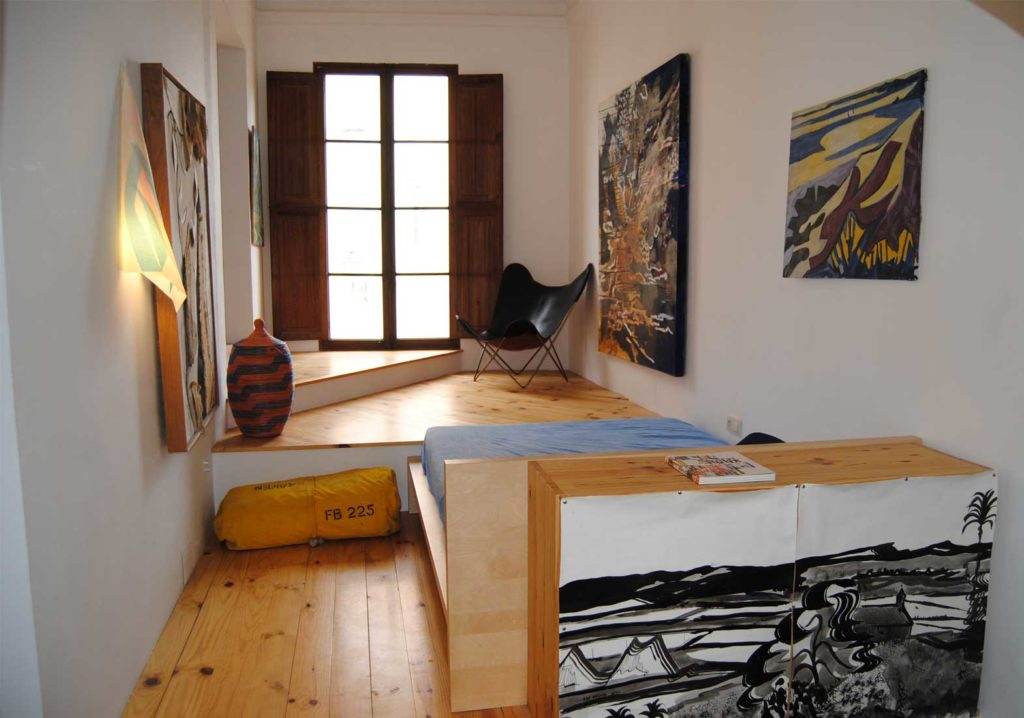 For example, the multiple circulation routes around the studio-house for two artists allows each space to be transformed into living areas or studio space as and when needed. Spaces throughout the 3 storey building, garden and terraces, can be combined, separated or bypassed by alternative routes. This also provides the option for two entirely independent apartments which can share common spaces as its occupants choose.
Second, open plan spaces which allow individuals to enjoy an entire house all at once, yet capable of providing the privacy necessary for the different areas and uses of the home.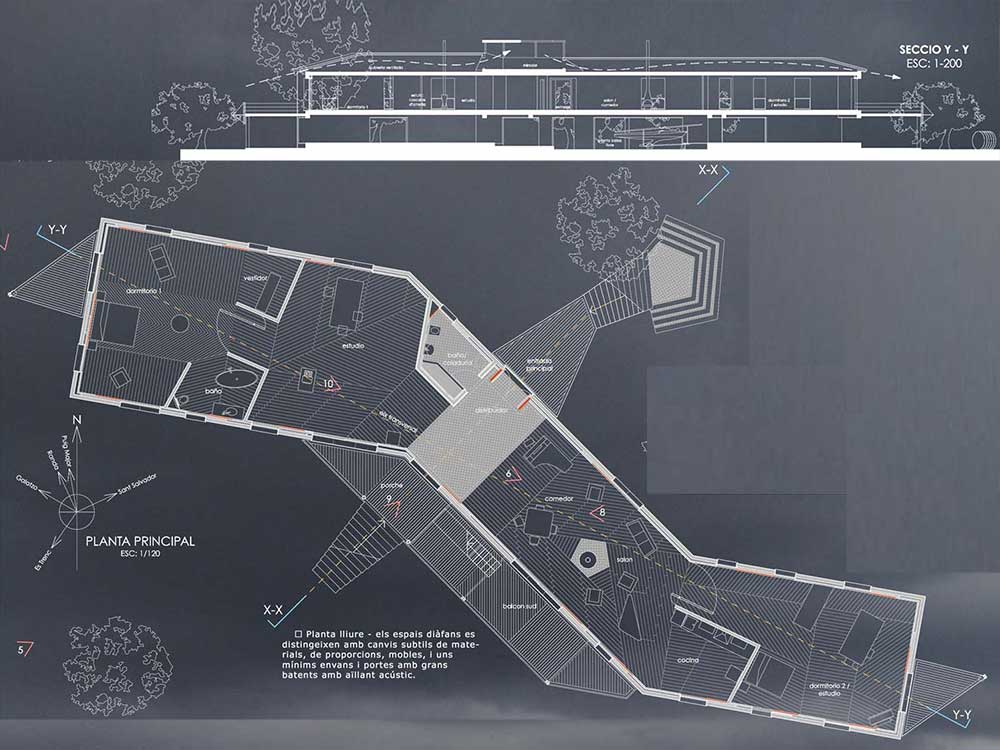 For example, The house in a fig field provides a single space with an internal view of over 40m, which through the zigzag plan form, angled walls and pivoting doors, provides maximum privacy between the different occupants and uses of the home.
Third, to compensate for the ever-increasing digitalisation of our lives, and of that of generations to come, our strategy is to connect our designs more strongly to the natural and local setting. Strengthening the relationship with the external environment makes us more aware of the changing hours of the day, the climate and its seasons. This approach refreshes the immersive experience of so much technology. We believe that being connected to our immediate surroundings enhances being connected digitally.
Conclusion
Our vision of design for new ways of living is as realistic as it is idealistic, creating spaces which are flexible, open yet private, and which enhance our connection to the tangible place in which we live. The results can increase environmental sustainability, usefulness, originality and delight. They also add value in economic terms to a project. This approach expresses not just our view of the future, but also what we value most about both living and designing in Mallorca.
---