Designing furniture for an ancient house
Sustaining ancient hardwood forests and local craft skills through contemporary design.
THE CHALLENGE
To design a modern self sufficient house in a flood plain, respecting the natural qualities of site and its surroundings.

THE OUTCOME
A self-sufficient house with open plan living space raised to first floor level zig-zagging between the existing fig trees, and allowing the ground floor to remain open. Original use of natural and local materials establishes connections with the local context.

---
Harris Architects & Designers have received the Mallorca Architecture Prize 2007-2010 for a contemporary self-sufficient home in a fig orchard.
Competitors included Alvaro Siza Veira (Prizker prize-winner and RIBA Gold Medalist) amongst other internationally acclaimed architects have covering houses built on the island between 2007 and 2010. The Mallorca Architecture Prize is awarded by the Balearic Chapter of Architects (COAIB).
The jury praised the project's reinterpretation of traditional building types, materials and techniques. The project combines modern spatial flow with local materials and original craftsmanship and includes site-specific furniture designed by the architects.
The internal space is open-plan with an internal view of over 40m. Large pivoting doors and carefully angled intermediate walls divide the house into its separate uses providing necessary privacy as and when required.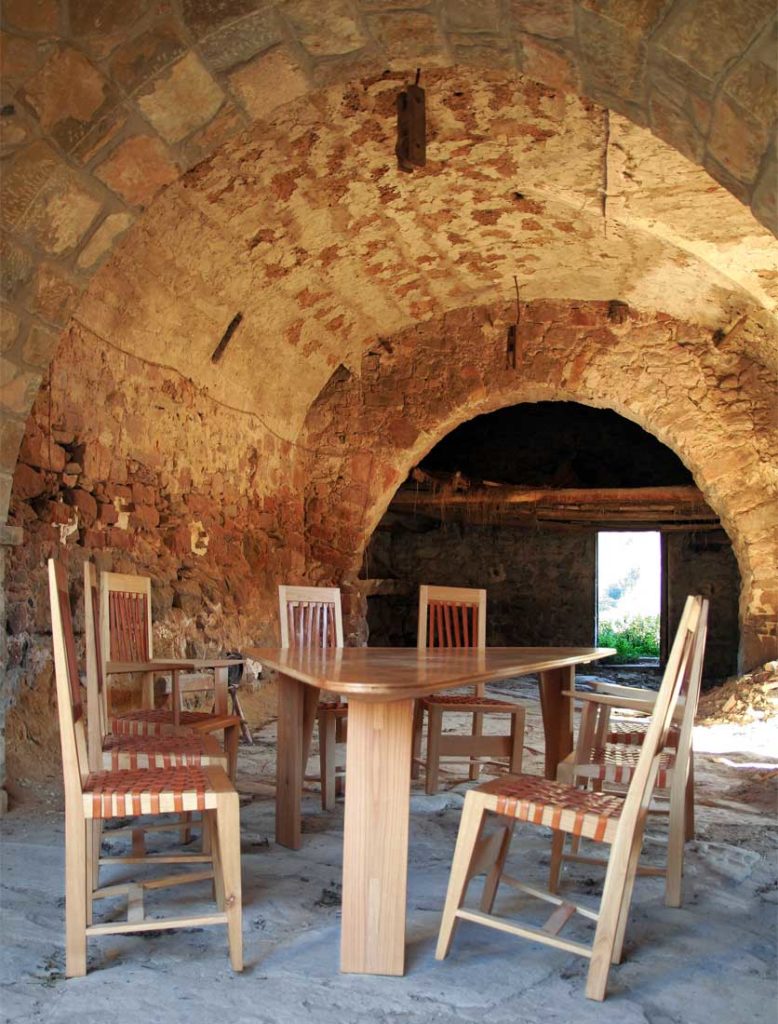 THE SITE is an organic fig orchard in the south of Mallorca enclosed by elms, wild olives and dry stone walls, part of a flood plane flowing south west towards the salt lakes and Es Trenc beach 5km away.
The first main architectural idea is that of a long, continuous open-plan space which is organised into a sequence of different areas by angled walls and pivoting screens. Full height windows around the entire facade allow the interior to open out in all directions to the changing weather and seasons.
The second idea is to raise the living area up amongst the fig branches, a panoramic platform to look out from, full of light, sky and sea breeze. From inside, the house appears to hover above the natural setting at a discreet distance from nature whilst allowing the field and its occasional flood-waters to flow uninterrupted beneath.
The house fits around and between the existing fig trees, with living spaces at the height of the branches.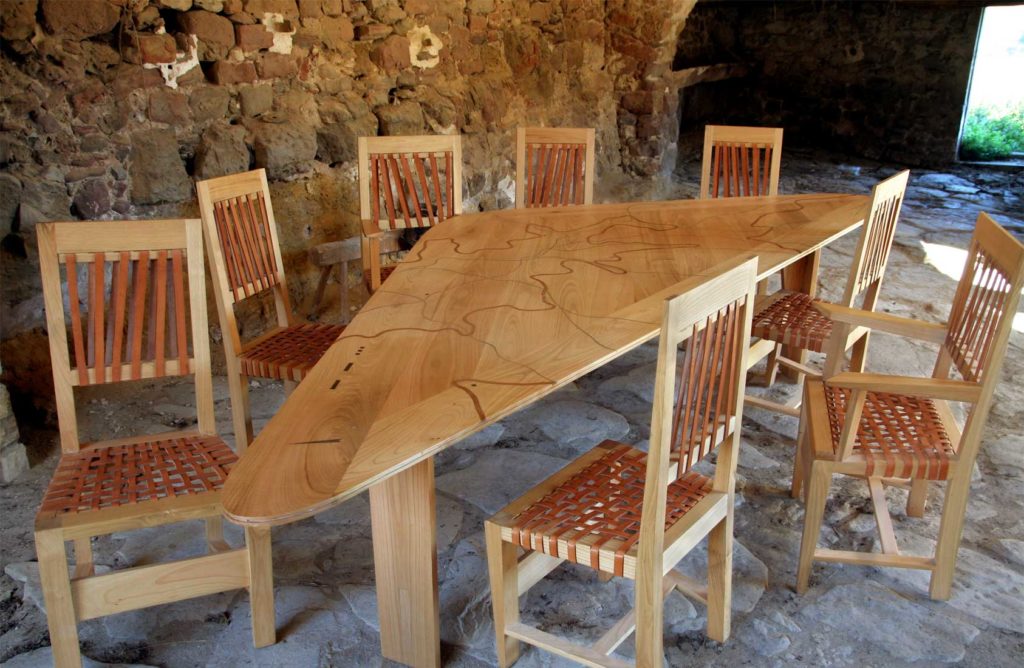 The house is oriented towards the south and south west, taking advantage of the sun's warmth in winter and capturing maximum cross ventilation from the sea breeze during the summer.


self-sufficient house in a fig orchard